---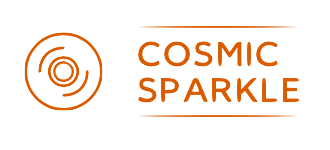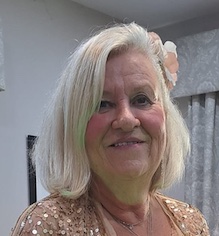 Cosmic Sparkle
of Winchester, Hampshire
Our 2023 reviews

Cosmic Sparkle has had hundreds of reviews & comments. This is just the ones for 2023
Comments for other years:

2024 2023 2022 2021 2020 2019 2018 2017 2016 2015

You can add a review (or comment) to our Facebook page or simply send a Text or eMail.
---
25 Nov 2024 - This week we were joined by the fabulous cosmic sparkle! Thank you for coming and giving the residents a twinkle in their eyes. (Ashley Grange Nursing Home)
24 Nov 2023 - All of our residents have said they really enjoyed the entertainment you provided, the residents also all said how nice it was that you took the time to engage with them individually. The lady whose birthday it was has asked me to pass on her thanks to you, you rounded off her birthday beautifully she said she felt very special having 2 rounds of Happy birthday sung to her. We are all looking forward to your next visit, until then keep spreading your happy sparkle. (Ashley Grange Nursing Home)
20 Nov 2023 - Fabulous (Chesil Lodge Resource Center)
02 Nov 2023 - It May be Wet and Windy Outside But ............ here at Milford we have kept busy and smiling with a range of activities. We have had another visit from the lovely Cosmic Sparkle who sang to a packed room and had everyone joining in so much so that we quite forgot the weather outside! (Milford House Care Home)
25 Oct 2023 - Absolutely amazing we had the most fantastic time. The theme was Broadway and all our residents and staff had a great time. (Andover Nursing Home)
06 Oct 2023 - Our Friendship Group certainly sparkled yesterday as Cosmic Sparkle entertained us. Her fantastic range of tunes had us dancing, singing, clapping, tapping and everyone wanting to know when she would be back! (Ashley Grange Nursing Home)
02 Oct 2023 - Thank you Cosmic Sparkle. You brightened up our Sunday afternoon with your amazing singing, great song choice and fantastic entertainment. There was lots of foot tapping, swaying and singing from our residents and your show caused a buzz throughout the home afterwards. Cant wait to see you again in December! (Otterbourne Hill)
02 Oct 2023 - Yesterday was SilverSunday, which celebrates the National Day for Older People. Naturally, our care homes were keen to participate and ensure everybody had fun on this special day. Brendoncare Otterbourne Hill had a lovely time with lots of singing, dancing, laughter and eating cake!! Singer Cosmic Sparkle helped the afternoon go with a swing. (BrendonCare Charity)
01 Oct 2023 - We had great fun celebrating Silver Sunday today with lots of singing, dancing, laughter and eating cake!! Thank you to Cosmic Sparkle for making our afternoon so enjoyable!! (Brendoncare Otterbourne Hill)
01 Oct 2023 - Mum said she thoroughly enjoyed this afternoon. Thank you so much xx (Resident's daughter at Brendoncare Otterbourne Hill)
25 Sep 2023 - Just seen you at Home Park. Loved the way you involved everyone in your show. Absolutely fabulous. 5 stars. (Visitor at Home Park Nursing Home)
23 Sep 2023 - You guys are amazing, we love you at Cedars xx (The Cedars Nursing Home)
20 Sep 2023 - In Westside story it's the Sharks and the Jets that have a dance off, on Wednesday it was the purple housekeeping team against the green team of the carers. Not sure who won but everyone had fun. There is video proof... Thank you to Cosmic Sparkle for providing the amazing singing; fabulous as always, and for a special gift. (The Cedars Nursing Home)
11 Sep 2024 - Cosmic Sparkle never fails to get the residents toes tapping as well as some getting up for a little dance with loved ones and team members. (Parker Meadows)
10 Sep 2023 - Cosmic Sparkle thank you for making Barry very happy! A great afternoons entertainment! (New Forest Nursing Home visitor)
10 Sep 2023 - Sitting in 6 acres New Forest Nursing Home was a wonderful venue for the fundraiser as people could explore the grounds as well as browse the stalls and what a wonderful day yesterday was, the sun was shining and everyone had a great time, the music from Cosmic Sparkle filled the grounds and people were dancing and having fun, the BBQ was just what everyone needed followed by some pretty amazing ice creams from the ice cream van. (New Forest Nursing Home)
29 Aug 2023 - A Vibrant Vintage Afternoon. It was a great afternoon as residents, friends and family enjoyed our Vintage Tea. Even the Bank Holiday weather played along, and we were able to set up our tables in and around the courtyard, in bedrooms and even on balconies so that families could get together for what was our last outdoor event of the summer. We had our special and surprise guest for the afternoon, Cosmic Sparkle who entertained everyone with a great playlist of songs that were the perfect accompaniment for the event. (Milford House Care Home)
24 Aug 2024 - Amazing as always. Robyn always makes sure the residents have a good time and interacts with them all. Robyn knows all their names so that they all feel included. Mike makes sure it all runs smoothly so thank you both. (Oak Mount Care Home)
05 Aug 2023 - The residents in Merlin Court Care Home thoroughly enjoy the entertainment provided. Its not just singing, the residents get up and dance with Robyn too and still talk about it the next day. (Merlin Court Care Home)
27 Jul 2023 - It's always such a good afternoon when you guys come in!! (Milford House)
24 Jul 2023 - Cosmic sparkle have sparkled and entertained again. (Northlands House Care Home)
So pleased to see Cosmic Sparkle entertaining everyone. Always enjoyed a good singsong. (ex Northlands House Activity Organiser)
21 Jul 2023 - New Forest Nursing Home residents were entertained by Cosmic Sparkle yesterday, everyone enjoyed her visit especially ... (New Forest Nursing Home)
Good to see everyone enjoying "cosmic sparkle"! (Relative)
19 Jul 2023 - Hello. Thank you for your fantastic performance everyone enjoyed and are still talking about it and they are looking forward to seeing you both again. Great success. (Ancasta Grove Care Home)
17 Jul 2023 - Cosmic Sparkle is very popular at Waverley Lodge the residents love the music and a few like to get up and dance while the rest sing along to their old favourites (Waverley Lodge)
13 Jul 2023 - Thank you for coming again today, everyone had a fabulous time. (Dunwood Manor Nursing Home)
08 Jul 2023 - A Stellar Afternoon. It was a fabulous afternoon at Milford with Cosmic Sparkle in the house entertaining all our residents, staff, friends and family for our Garden Party. And weren't we lucky - as it rained and drizzled until just before our doors opened - when we rushed round to dry off all our furniture and set up outside and then the sun came out until just after we had finished - when the heavens opened again! There were games, ice cream, a yummy tea and a real buzz in the home and it was so lovely to see our courtyard and rooms absolutely packed with everyone getting into the spirit of the afternoon and loving the music.
07 Jul 2023 - Extremely good, songs everyone knows, good luck for the future. (Weyfayre Social Club)
06 Jul 2023 - Thank you very much for yesterday we really enjoyed it and hope to have you back again for a cream tea or some other celebration in the future. (Weyfayre Social Club)
01 Jul 2023 - Magical Musical Afternoon. It was great to have Cosmic Sparkle with us again bringing us fabulous songs that got everyone involved whether dancing along, singing along or just listening. We are already looking forward to our Garden Party on the 8th July when Cosmic Sparkle will be with us again for the afternoon - so why not come along and join in. Fingers crossed for the weather so that we can take the party outside. See you then and thanks for a great afternoon. (Milford House Care Home)
07 Jun 2023 - Cosmic Sparkle are a dynamic duo, bringing a lift into our day with their fantastic music. They always manage to get us up and moving. They have a large range of material for all tastes and they interact really well with our residents. Highly recommended. (Belford House)
25 May 2023 - A Garden Party! The sun was shining, Cosmic Sparkle was singing and the cocktail trolley was doing the rounds - what a fabulous afternoon in our courtyard garden. Thank you to Cosmic Sparkle for another great afternoon of songs that had us all joining in - we can't wait to have you back for our Summer Party. (Milford House Care Home)
06 May 2023 - God save the king! We had a fabulous time celebrating the Kings Coronation. Thank you to Cosmic Sparkle and Dr Balloon man for the entertainment. (Home Park Nursing Home)
05 May 2023 - Activities, residents, and staff would like to thank you for your fantastic entertainment at our Coronation Party. Everyone enjoyed having you both here with us .We look forward to your next visit with us. We all love you. (Andover Nursing Home)
03 May 2023 - Hi Robyn and Mike, We hope you have a wonderful weekend celebrating the Coronation of King Charles III. Thank you for getting the party started yesterday, we love you. (Belford House)
25 Apr 2023 - Cosmic Sparkle entertained the residents at Dunwood Manor, everyone really enjoyed singing along to many songs from their youth - one of the favourites was definitely Lollipop with everyone trying to make the pop in time to the music. (Dunwood Manor Nursing Home)
20 Apr 2023 - Milford Residents enjoy some Cosmic Sparkle! What a great afternoon in our packed conservatory with the fabulous Cosmic Sparkle who had us all singing, along, tapping our feet and even dancing! Everyone left the session with their spirits lifted and a favourite song on their lips. We can't wait for the next visit and are thrilled that Cosmic Sparkle will be singing at our Summer Party on 8th July - so put the date in your diary. (Milford House Care Home)
11 Apr 2023 - Another fantastic performance from Cosmic Sparkle, their repertoire is so varied and their music gets us up and moving. Very highly recommended from Belford House Care Home.
06 Apr 2023 - You hum it, I'll sing it! We welcomed the wonderful CosmicSparkle to Wilton Place yesterday. They delighted us with an afternoon of upbeat tunes and sing-a-long favourites, whilst we danced, clapped, and tapped our feet to the music! (Wilton Place Care Home)
03 Apr 2023 - Cosmic Sparkle comes to our Nursing home regularly and all the residents thoroughly enjoy it. They ask for requests and they always deliver. Robin is always very good with all the residents and will go into their rooms if they are unable to come to the lounge area. I would absolutely recommend Cosmic Sparkle for the joy they bring and is good value for money. (Waverley Lodge)
03 Apr 2023 - Hello Robyn, I was so sorry that I missed you when you came to our club, everyone said what a lovely afternoon they had. (Wayfair Social Club)
21 Mar 2023 - Thank you so much for an amazing show yesterday. The residents really did enjoy the show. I have posted some posts on our face book. Thanks again and look forward to seeing you again soon. (Old Sarum Manor)
16 Mar 2023 - Thank you for a great party atmosphere at Belford House yesterday. It was great to see the staff and residents get up and dance to your music. Bravo! (Belford House)
15 Mar 2023 - Many thanks for a wonderful afternoon, you were fantastic as usual, the residents all enjoyed themselves immensely, and it was great to see the carers joining in too today. (Belford House)
13 Mar 2023 - The residents, team members and the resident's family members enjoyed the afternoon social today. (Parker Meadows)
10 Mar 2023 - Hello, great afternoon loved by all the residents and staff we look forward to next time. (The Firs)
06 Mar 2063 - Cosmic Sparkle certainly bring the GLAM, Lots of fun was had this afternoon. (Brackenlea Care Home)
04 Mar 2023 - All residents and staff loved the performance! Really positive feedback from residents who have been asking when the next visit will be, thank you very much :) (Wilton Place Care Home)
03 Mar 2023 - I was very sorry that I was not able to be there, but I have had really lovely comments, lots of our members have phoned me to say how they enjoyed the afternoon, thank you. I hope to book you again, and be there myself. (Wayfare Social Club)
02 Mar 2023 - We had such a good afternoon with a performance from the amazing Cosmic Sparkle. We can't wait for your next visit as requested by many!! (Wilton Place Care Home)
23 Feb 2023 - As always excellent, all our residents,and staff enjoy you so much. (Andover Nursing Home)
15 Feb 2023 - Our residents enjoyed it. thank you (Westholme Care Home)
09 Feb 2023 - Thank you Robyn and Mike, aka Cosmic Sparkle, for a great afternoon. V....... was in her element! (Belford House)
08 Feb 2023 - Thank you so much for the other week, the residents (and staff!) had SUCH a lovely time. You were so engaging and it was a really magical afternoon. You wouldn't know this, but there were a couple of residents, that usually don't engage very much with most activities, that really came to life. One of the gentlemen at the back of the room was clapping along like I have never seen before, he loved it. I have received so many compliments about you, and your performance so I wanted to pass that on to you. Lots of praise for your sparkly outfit too! (Home Park Nursing Home)
06 Feb 2023 - The residents of Waverley Lodge enjoy having entertainers come in and Cosmic Sparkle is firm favourite with both residents and staff as she spends time with each resident and they can sing along to the wonderful songs. (Waverley Lodge)
05 Feb 2023 - We had a great afternoon with Cosmic Sparkle and there was plenty of dancing, foot tapping and singing going on during the afternoon - looking forward to seeing you again soon. (Milford House Care Home)
27 Jan 2023 - Cosmic Sparkle definitely lived up to their name and brought sparkle and cheer to the whole room! Everyone including residents and staff were dancing and singing along and Robyn made the whole room shed a tear for a special song request for a special lady. We can't wait to see you again! Thank you Cosmic Sparkle (Home Park Nursing Home)
25 Jan 2023 - We always have such a lovely afternoon when Cosmic Sparkle comes to entertain us. The residents love her and she is always willing to go the extra mile. She will visit residents in their rooms and always asks for requests and never disappoints. Very reliable and extremely good value. (Waverley Lodge)
19 Jan 2023 - Magical. Great performance as always. Thank you (Northlands House)
17 Jan 2023 - Hello Robyn and Michael. Thank you so much for the wonderful show yesterday we all had a blast!!!! The residents haven't stopped talking about it! (St Mary's Almshouses)
16 Jan 2023 - Many thanks for your entertainment last week, we had such a lovely afternoon. You are amazing. (Belford House Activities)
12 Jan 2023 - Another fantastic performance at our care home this afternoon from Robyn and Mike. On a wet afternoon they brought the sunshine in and we sang our hearts out. Great choice of songs, always something different for every taste. Many thanks from us all. (Belford House Activities)
11 Jan 2023 - The wonderful Cosmic Sparkle came and entertain us. Marian said "what a lovely way to spend the afternoon". Great fun was had by all. (Cedars Care Home)
10 Jan 2023 - Lovely afternoon with Cosmic Sparkle yesterday. (Brackenlea Care Home)
---