---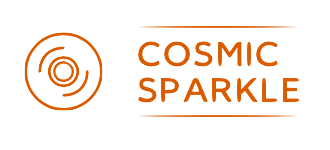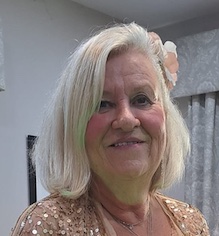 Cosmic Sparkle
of Winchester, Hampshire
Our 2023 reviews

Cosmic Sparkle has had hundreds of reviews & comments. This is just the ones for 2023
Comments for other years:

2023 2022 2021 2020 2019 2018 2017 2016 2015

You can add a review (or comment) from our Facebook page or simply send a Text or eMail.
---
25 May 2023 - A Garden Party! The sun was shining, Cosmic Sparkle was singing and the cocktail trolley was doing the rounds - what a fabulous afternoon in our courtyard garden. Thank you to Cosmic Sparkle for another great afternoon of songs that had us all joining in - we can't wait to have you back for our Summer Party. (Milford House Care Home)
06 May 2023 - God save the king! We had a fabulous time celebrating the Kings Coronation. Thank you to Cosmic Sparkle and Dr Balloon man for the entertainment. (Home Park Nursing Home)
05 May 2023 - Activities, residents, and staff would like to thank you for your fantastic entertainment at our Coronation Party. Everyone enjoyed having you both here with us .We look forward to your next visit with us. We all love you. (Andover Nursing Home)
03 May 2023 - Hi Robyn and Mike, We hope you have a wonderful weekend celebrating the Coronation of King Charles III. Thank you for getting the party started yesterday, we love you. (Belford House)
25 Apr 2023 - Cosmic Sparkle entertained the residents at Dunwood Manor, everyone really enjoyed singing along to many songs from their youth - one of the favourites was definitely Lollipop with everyone trying to make the pop in time to the music. (Dunwood Manor Nursing Home)
20 Apr 2023 - Milford Residents enjoy some Cosmic Sparkle! What a great afternoon in our packed conservatory with the fabulous Cosmic Sparkle who had us all singing, along, tapping our feet and even dancing! Everyone left the session with their spirits lifted and a favourite song on their lips. We can't wait for the next visit and are thrilled that Cosmic Sparkle will be singing at our Summer Party on 8th July - so put the date in your diary. (Milford House Care Home)
11 Apr 2023 - Another fantastic performance from Cosmic Sparkle, their repertoire is so varied and their music gets us up and moving. Very highly recommended from Belford House Care Home.
06 Apr 2023 - You hum it, I'll sing it! We welcomed the wonderful CosmicSparkle to Wilton Place yesterday. They delighted us with an afternoon of upbeat tunes and sing-a-long favourites, whilst we danced, clapped, and tapped our feet to the music! (Wilton Place Care Home)
03 Apr 2023 - Cosmic Sparkle comes to our Nursing home regularly and all the residents thoroughly enjoy it. They ask for requests and they always deliver. Robin is always very good with all the residents and will go into their rooms if they are unable to come to the lounge area. I would absolutely recommend Cosmic Sparkle for the joy they bring and is good value for money. (Waverley Lodge)
03 Apr 2023 - Hello Robyn, I was so sorry that I missed you when you came to our club, everyone said what a lovely afternoon they had. (Wayfair Social Club)
21 Mar 2023 - Thank you so much for an amazing show yesterday. The residents really did enjoy the show. I have posted some posts on our face book. Thanks again and look forward to seeing you again soon. (Old Sarum Manor)
16 Mar 2023 - Thank you for a great party atmosphere at Belford House yesterday. It was great to see the staff and residents get up and dance to your music. Bravo! (Belford House)
15 Mar 2023 - Many thanks for a wonderful afternoon, you were fantastic as usual, the residents all enjoyed themselves immensely, and it was great to see the carers joining in too today. (Belford House)
13 Mar 2023 - The residents, team members and the resident's family members enjoyed the afternoon social today. (Parker Meadows)
10 Mar 2023 - Hello, great afternoon loved by all the residents and staff we look forward to next time. (The Firs)
06 Mar 2063 - Cosmic Sparkle certainly bring the GLAM, Lots of fun was had this afternoon. (Brackenlea Care Home)
04 Mar 2023 - All residents and staff loved the performance! Really positive feedback from residents who have been asking when the next visit will be, thank you very much :) (Wilton Place Care Home)
03 Mar 2023 - I was very sorry that I was not able to be there, but I have had really lovely comments, lots of our members have phoned me to say how they enjoyed the afternoon, thank you. I hope to book you again, and be there myself. (Wayfare Social Club)
02 Mar 2023 - We had such a good afternoon with a performance from the amazing Cosmic Sparkle. We can't wait for your next visit as requested by many!! (Wilton Place Care Home)
23 Feb 2023 - As always excellent, all our residents,and staff enjoy you so much. (Andover Nursing Home)
15 Feb 2023 - Our residents enjoyed it. thank you (Westholme Care Home)
09 Feb 2023 - Thank you Robyn and Mike, aka Cosmic Sparkle, for a great afternoon. V....... was in her element! (Belford House)
08 Feb 2023 - Thank you so much for the other week, the residents (and staff!) had SUCH a lovely time. You were so engaging and it was a really magical afternoon. You wouldn't know this, but there were a couple of residents, that usually don't engage very much with most activities, that really came to life. One of the gentlemen at the back of the room was clapping along like I have never seen before, he loved it. I have received so many compliments about you, and your performance so I wanted to pass that on to you. Lots of praise for your sparkly outfit too! (Home Park Nursing Home)
06 Feb 2023 - The residents of Waverley Lodge enjoy having entertainers come in and Cosmic Sparkle is firm favourite with both residents and staff as she spends time with each resident and they can sing along to the wonderful songs. (Waverley Lodge)
05 Feb 2023 - We had a great afternoon with Cosmic Sparkle and there was plenty of dancing, foot tapping and singing going on during the afternoon - looking forward to seeing you again soon. (Milford House Care Home)
27 Jan 2023 - Cosmic Sparkle definitely lived up to their name and brought sparkle and cheer to the whole room! Everyone including residents and staff were dancing and singing along and Robyn made the whole room shed a tear for a special song request for a special lady. We can't wait to see you again! Thank you Cosmic Sparkle (Home Park Nursing Home)
25 Jan 2023 - We always have such a lovely afternoon when Cosmic Sparkle comes to entertain us. The residents love her and she is always willing to go the extra mile. She will visit residents in their rooms and always asks for requests and never disappoints. Very reliable and extremely good value. (Waverley Lodge)
19 Jan 2023 - Magical. Great performance as always. Thank you (Northlands House)
17 Jan 2023 - Hello Robyn and Michael. Thank you so much for the wonderful show yesterday we all had a blast!!!! The residents haven't stopped talking about it! (St Mary's Almshouses)
16 Jan 2023 - Many thanks for your entertainment last week, we had such a lovely afternoon. You are amazing. (Belford House Activities)
12 Jan 2023 - Another fantastic performance at our care home this afternoon from Robyn and Mike. On a wet afternoon they brought the sunshine in and we sang our hearts out. Great choice of songs, always something different for every taste. Many thanks from us all. (Belford House Activities)
11 Jan 2023 - The wonderful Cosmic Sparkle came and entertain us. Marian said "what a lovely way to spend the afternoon". Great fun was had by all. (Cedars Care Home)
10 Jan 2023 - Lovely afternoon with Cosmic Sparkle yesterday. (Brackenlea Care Home)
---