---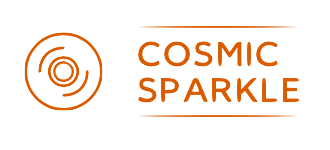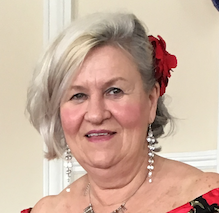 Cosmic Sparkle
of Winchester, Hampshire
Our 2016 reviews

Cosmic Sparkle has had hundreds of reviews & comments. This is just the ones for 2016
Comments for other years:

2023 2022 2021 2020 2019 2018 2017 2016 2015

You can add a review (or comment) from our Facebook page or simply send a Text or eMail.
---
31 Dec 2016 - The best entertainer ever.
31 Dec 2016 - This little lady is the best.
15 Dec 2016 - Hi Robyn, I would just like to say thank you for your continued upbeat and professional service that you have been able to give to all of our residents this past year. Our residents appear to get so much enjoyment from your visits and they look forward to you coming to sing for them. Both you and Mike are such lovely people, and great entertainers. I would especially like to thank you for singing at our Christmas party, we all enjoyed your singing and interaction, as you know we were all up dancing and singing along with you. We look forward to your visits next year.
24 Nov 2016 - Robyn of Cosmic Sparkle is a huge favourite of ours here at **********. Our residents absolutely love her. They are up dancing, laughing and singing along. The staff thoroughly enjoy it as well!!
23 Nov 2016 - Robyn visited us recently and our residents had wonderful time! Nothing was too much trouble for her and her husband; they stayed well beyond the agreed time. Robyn has a lovely rapport with everyone and we loved her costume and lovely voice. I have booked her once a month for next year and can highly recommend her.
14 Nov 2016 - Thank you for a lovely and lively afternoon's entertainment today. Our residents in the nursing home loved you, and we highly recommend you!
04 Nov 2016 - Dear Cosmic Sparkle - I just wanted to thank you for the lovely evening's entertainment you gave us on Friday. Everybody has commented on how fabulous it was and on your energy and enthusiasm. We are all looking forward to next year.
23 Oct 2016 - Robyn from Cosmic Sparkle visited us here at Belmore Lodge this week singing some great hits from the forties and musicals of all eras. Everyone really enjoyed themselves and sang along chatting in between about the memories of the song they had just been singing. (Belmore Lodge)
30 Aug 2016 - Summer Fair was a great success. Cosmic Sparkle were brilliant. Thank you for a great day. The residents loved you both. Everyone enjoyed themselves. Fantastic, the residents and staff really enjoyed the show, we recommend them anytime. We will be having them back for sure. It was a great day with bbq and the sun, fun had by all. Look forward to seeing them again..
16 Aug 2016 - Another wonderful time was had by all at our country and western afternoon, excellent as usual, got everyone singing and some dancing. If looking for an entertainer that gives 100% then look no further.. never disappoints. We are all looking forward to seeing them again in December at our Christmas party.
02 Aug 2016 - We have been having Cosmic Sparkle to our care home for a while now and they never disappoint. The Service Users look forward to their visit and sing their praises long after they have gone. The staff look forward to getting involved also and their presence lifts the atmosphere of the home every time. I fully recommend them and once you have seen them in action you will be left wanting more.
21 Jul 2016 - The residents and I thoroughly enjoyed our entertainment provided by Cosmic Sparkle. She was bubbly and friendly. She has a beautiful singing voice, and her repertoire is extensive. We will definitely be rebooking to enjoy her again.
14 Jul 2016 - We love Cosmic Sparkle here at *********. A lot of our residents get up and dance whilst Robyn is performing 50s and 60s hits, even the ones who at first don't seem interested cant help but join in. She puts a smile on everyone's face. We look forward to her coming in and providing a fantastic show for us. Highly recommend booking her for your entertainment, book early to avoid disappointed as she is a very popular lady!!
13 Jul 2016 - We have had a great morning being entertained by Cosmic Sparkle, her vibrant and outgoing personality brightens up the lives of our service users, she takes the time to talk to each and everyone. A fantastic entertainer, I would recommend her to any one. Thank you Robyn for yet another fun filled morning.
17 Jun 2016 - We had Cosmic Sparkle to entertain us at the joint national open home care day and the opening of our new 11 bed extension. She entertained both our residents, families and visitors. We had a former Southampton footballer, who thoroughly enjoyed the singing and seeing everyone enjoy themselves. I would recommend 100% this fantastic lady. We will be inviting her back many times.
21 Apr 2016 - Thank you so much for your support at the Queen's Birthday event in Andover. We have had some super feedback.
18 Feb 2016 - We had Cosmic Sparkle entertain us on our dignity in action "remembering the 50's " tea party, she is a wonderful singer and interacting with everyone at the party , we have already booked her for two more events.. would highly recommend Cosmic Sparkle.
02 Jan 2016 - Many thanks for visiting us today at ****Court, our residents thoroughly enjoyed themselves, I had very positive feedback, we look forward to seeing you again in February. Thank you again
---