---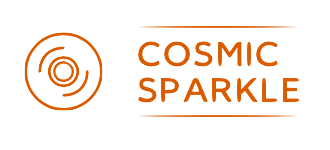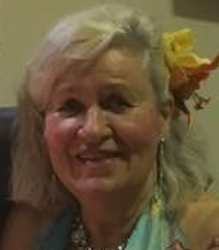 Cosmic Sparkle
of Winchester, Hampshire
Our 2017 reviews

Cosmic Sparkle has had hundreds of reviews & comments. This is just the ones for 2017
Comments for other years:

2023 2022 2021 2020 2019 2018 2017 2016 2015

You can add a review (or comment) from our Facebook page or simply send a Text or eMail.
---
28 Dec 2017 - We're all a tad crazy here. When the fantastic CosmicSparkle come to visit we have a twist off. (Merlin Court)
11 Dec 2017 - Thank you so much Robyn and Michael for a wonderful afternoon of entertainment . As usual you were fantastic. (White Lodge Care Home)
09 Dec 2017 - What a Brilliant evening everyone had, from 55 to 87 there were songs for everyone. Dancing and singing from word go. I can thoroughly recommended Cosmic Sparkle (Robyn and Mike) from start to finish. Thank you both once again. Visit their Web page, (very good) and contact was made before the Event. Robyn has a lovely voice and a wide range of songs. Our group was 55 to 87 and we sang and danced all night. Brilliant.(Bitterne Bowling Club)
10th Nov 2017 - A little "thank you" for a great evening on Friday, everyone enjoyed it. Hope you will be free to join us in Feb. (Robert Thorner Court)
03 Nov 2017 - Thank you Cosmic Sparkle. You were awesome! (Andover Care Home)
29 Oct 2017 - We always enjoy our visits from CosmicSparkle! They are a real favourite with our residents and always get everyone moving. (Old Alresford Cottage)
26 Oct 2017 - The wonderful CosmicSparkle came to see us yesterday, we always have so much fun and laughs. We would take more photos but we were up dancing for most of it. Tasha, our activity lady, is getting a bit good at the twist now. We love laughing and watching the entertainment. (Merlin Court)
11 Oct 2017 - Stunning performance of Nessun Dorma from Robyn today. (White Lodge Care Home)
15 Sep 2017 - I would just like to thank you both for the splendid show you put on for our residents at our end of summer fair and BBQ on Friday 15th September 2017. It was brilliant and feedback from the residents and those families who attended was very good. It was very professional but also friendly and entertaining. We will have no hesitation in asking for your return and I know that Tammy spoke to Robyn regarding a country and western booking! Please let us have some dates when you are available in the New Year. (Belford House)
12 Sep 2017 - We would just like to say how much we enjoy your visits, everyone comments on how much energy you have and it really get us all going and in the mood. We all love singing along, one of our ladys, who could hear you was even singing along in the bath!! So thanks again and look forward to seeing you at Christmas. (Horrill Day Centre)
31st Aug 2017 - On 31st August, we welcomed back Cosmic Sparkle. There was a great mixture of songs again, including hits from the '50s and '60s. Tesidents had fun singing along and clapping their hands. (Rothsay Grange)
13 Aug 2017 - We held our Summer fete on Sunday, with entertainment from the brilliant CosmicSparkle. (The Links Care Home) Overheard from an audience member at the Fete. 'It sounds just like the record' and 'I could listen to her all day\.
11 Aug 2017 - Residents and staff once again enjoyed a great afternoon of entertainment by the wonderful CosmicSparkle. (St Cross Grange)
02 Aug 2017 - Thank you so much for today we all really enjoyed it. If you can do an afternoon in December that would be great and if it suits you a 1.30pm start would be ideal. (Horrill Day Centre) They got the last available Christmas 2017 booking!
23 July 2017 - On Sunday we were lucky enough to be entertained by the wonderful CosmicSparkle! (Old Alresford Cottage)
19 July 2017 - Cosmic Sparkle sprinkled some glamour. We were very lucky recently to be joined by musical group Cosmic Sparkle, who entertained for us an afternoon of music and dancing. From Jazz, to swing music, right through to our favourite 50's classics, we listened to, and enjoyed it all. We hope that the group come back to see us here at Cedars Care Home in Salisbury soon as we all had such a wonderful afternoon, and it was great to be joined by so many relatives as well! (Cedars Care Home)
01 July 2017 - Thank you to everybody who came today ... big thank you to Cosmic Sparkle for her singing and keeping us all entertained. (Brackenlea)
29 June 2017 - Brilliant entertainment again thank you so much for singing my song. You're always amazing and I love anything you sing. (White Lodge)
16 June 2017 - We all enjoyed a fun packed afternoon celebrating Care Home Open Day at St Cross Grange on Friday, a big thank you to Cosmic Sparkle, it truly was a wonderful day!!
12 May 2017 - I just wanted to say a big thank you on behalf of the residents of Lion Oak Court for your performance on Friday. The feedback has been very favourable, here are a few comments for you.
"Robyn has a great voice and a great personality, enjoyed her choice of songs. Hope she will come again"
"Lovely voice, wonderful afternoon"
"Robyn was great, bring her back soon"
I am so glad we have another booking for Wednesday 22 November otherwise we wouldn't get a look in again this year as you are so popular!
21 Apr 2017 - Another brilliant afternoon with Cosmic Sparkle and I loved your version of "Mad about the boy " great to see so many of our residents up on the floor dancing (White Lodge Nursing Home)
21 Apr 2017 - Thanks Robyn for visiting St Cross Grange. The residents and staff greatly enjoyed your performance
20 Apr 2017 - Thank you for visiting us yesterday at Abbotswood Court, our residents very much enjoyed seeing you again. See you soon.
09 April 2017 - Was another amazing Cosmic performance! We love you Robyn. (St Catherines View)
10 Mar 2017 - It was so busy when you finished singing last Friday that I didn't properly say goodbye and thank you. It was a wonderful afternoon and we had so many lovely comments about the music and decorations. We raised £124 for Dementia UK which was really good. So a big thank you to you both and look forward to seeing you both in May
08 Mar 2017 - Another great afternoons entertainment from Cosmic Sparkle loved the new songs Robyn you have a great voice and what a good team the two of you make! Looking forward to the next date X
04 Mar 2017 - Wow what can I say I had an amazing party on Saturday. Both my mum and myself would like to thank you soooo much for singing at the party. The response has been amazing about you. . 'She's good' . 'She is amazing where did you find her.'' . 'She is a good singer.'' . Lots of 'amazings' was said. . 'She has a good voice.'' . 'She is fun.'' . 'Very talented lady.'' So thank you Robyn. Thanks to you our party will be remembered for all the right reasons.
10 Feb 2017 - Fabulous entertainment from Cosmic Sparkle today. Ideal entertainment for care homes and nursing homes very versatile and professional . Highly recommended. Absolutely love your singing today at White Lodge you are a lovely couple very entertaining and very professional. Doreen (activities co ordinator )
24 Jan 2017 - Mary Absolutely LOVED the entertainment from cosmic sparkle, she was dancing and singing throughout and at the end said "I have had an absolutely fantastic time, I didn't want it to end, can you come back every day...
17 Jan 2017 - Thank you so much for your wonderful performance yesterday at **Grange. As always it is such a pleasure to see you, not only do you provide fabulous songs but you always take the time to interact with our residents and staff, you bring more than just sparkle with you. We really enjoy it when you come to us and our residents cannot wait to see what dress you are wearing! The lovely skirts that billow out always make us smile and a few are concerned you may show more leg than you bargained for! The songs you sing are very appropriate and lift our spirits, as you know music is a great conductor to help all of us forget our woes for a while. It helps to transport us back to a time with great memories for us. Some of our residents who find it difficult to put their thoughts in to words sing along with you, which makes all the difference to their day – and ours.   You are more than a performer, you enter our world for a while and bring us all happiness, so a very big thank you from all of us.
03 Jan 2017 - The residents and staff at ****House would like to thank you for your very enjoyable entertainment on New Years Eve. I have been given so much good feedback that it is a pleasure to pass it on.
---