---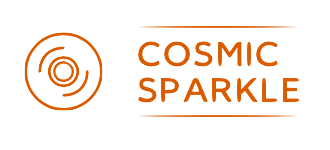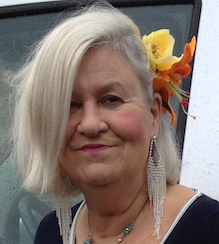 Cosmic Sparkle
of Winchester, Hampshire
Our 2015 reviews

Cosmic Sparkle has had hundreds of reviews & comments. This is just the ones for 2015 when we started Care Home entertaining
Comments for other years:

2023 2022 2021 2020 2019 2018 2017 2016 2015

You can add a review (or comment) from our Facebook page or simply send a Text or eMail.
---
31 Dec 2015 - Cosmic Sparkle visited our care home, ****Court in Southampton on New Years Eve. They provided fantastic entertainment at our gala event. All the residents and invited guests had huge smiles on their faces and many strutted their stuff on the dance floor or joined in with the singing. We will definitely be inviting Cosmic Sparkle back again!
03 Dec 2015 - Cosmic Sparkle have been to visit our residential setting twice now, and they have been very professional, arriving on time, setting up their equipment being sympathetic to our surroundings. She dresses in some lovely outfits depending on the show, last week being a Christmas show she arrived in a great Red dress with a full under skirt. I think that this is very important to dress up as they are entertaining. She sang a variety of popular songs and even took requests, which again is important as it shows that although they come with a set list it means she is flexible. She is great with all the audience paying attention to each one interacting with them not just stood singing. They are made to feel that she is singing to only to them. Cosmic Sparkle bring an array of musical shakers for everyone of varying ability to join in which they loved. Audience participation is so important and I think Cosmic Sparkle have got this right, I have already booked them for a special Christmas party and look forward to working with them in the new year.
01 Dec 2015 - Great entertainment, which was enjoyed by both residents and and their families. The performance was held at **Nursing Home. We would be happy to book them again for future events held within the home.
26 Nov 2015 - Cosmic Sparkle provide entertainment at our residential home. The residents and staff thoroughly enjoy the singing. There is a good mixture of songs, all of which the residents relate to. Fantastic upbeat toe tapping entertainment which gets everyone singing and smiling!
22 Nov 2015 - Selection of songs went down well with our residents, got everyone singing along. She is very friendly and always makes an effort to engage with the residents. The residents always look forward to seeing what lovely outfit she will have on next
21 Nov 2015 - Great entertainment, which was enjoyed by both residents and and their families. The performance was held at … … Nursing Home. We would be happy to book them again for future events held within the home.
20 Nov 2015 - We have recently had the pleasure of Cosmic Sparkle entertaining our residents. The singer has a lovely voice and all of our residents appeared to enjoy the singing. The songs that she sang were varied so that everybody knew at least one song. I would highly recommend Cosmic Sparkle and I have already confirmed dates with them to visit next year.
11 Nov 2015 - We have had cosmic sparkle perform for our residents on a few occasions now and I have to say first class every time. She interacts so well with each and every resident and it's lovely to see so many singing and some even dancing along!! Have booked a regular slot now on our entertainment schedule and would highly recommend to others.
02 Nov 2015 - A fabulous afternoon, our residents had a lovely time. Lots of singing, laughing and reminiscing. We are looking forward to you coming back again in December for a Christmas sing-a-long.
29 Oct 2015 - Cosmic Sparkle did a fantastic show of live music here at .... The residents and staff all very much enjoyed the performance and (s)he had a very engaging approach. Many of our residents enjoyed a dance to the music! Will book again!
28 Oct 2015 - Cosmic Sparkle provided a first class musical entertainment session for residents at .... The repertoire was varied with songs from the 1940's to the 1970's this ensured everyone's taste in music was catered for. Percussion instruments were provided enabling residents to join in with the beat and rhythms. The atmosphere created by them was lively and prompted residents who were able to, with help, get up and dance. I highly recommend this duo.
24 Oct 2015 - Cosmic Sparkle is a highly professional entertainer, our residents receive the most amazing experience from start to finish. With an amazing set list and always willing to learn new songs we are never disappointed with A performance! On top of this she goes out of her way to interact and engage with all residents whatever their needs and abilities may be. We love Cosmic sparkle and would recommend to absolutely everyone!
---