---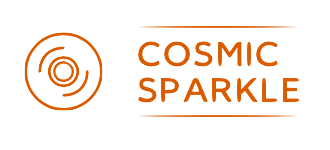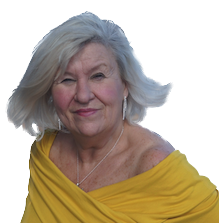 Cosmic Sparkle
of Winchester, Hampshire
Welcome to my website
** DIARY OPEN FOR 2024 **
The afternoons of Valentine's Day, Christmas Eve and New Year's Eve for 2024 have already been booked.
We can fit in other venues for mornings or evenings on those days on a first come, first served basis.
I am Robyn, a full-time professional female singer based in Winchester, Hampshire and I am known by the stage name "Cosmic Sparkle" which is also the registered trademark of my Company.
I am supported by my husband Mike, who is my driver, co-director and sound engineer.
I am really proud of my hundreds of positive reviews so please take time to read some of them.
Read Cosmic Sparkle's Reviews
My aim is to connect with my audience, igniting music memories, singing along, dancing or just enjoying the rhythm and movement and I have a vast repetoire of over 2500 songs from Vintage, Country & Western, Swing, Jazz, Reggae, Ska, Broadway Shows, Rock & Roll, Pop, Singalongs and so much more. I also love to introduce forgotten songs to my audiences.
Together with my husband we present a show of top quality sound, a huge variety of songs and a whole lot of enjoyment and we increasingly use bespoke backing tracks, created by real musicians and specifically licensed for performances by us.
Listen to Robyn on SoundCloud
My show is all about embracing the diversity of my audience, venue staff and visitors so that everyone can be involved and feel uplifted. I wear a different dress for each performance, usually with lots of petticoats and a sprinkling of glamour. This visual extravaganza encourages conversations and shared experiences with our audience.
We both have enhanced DBS certification, £10,000,000 Public & Performer Liability Insurance and fully PAT tested mains powered equipment for those rare occasions we need powerful sound re-inforcement as our regular equipment is now battery/self-contained.
Our Data Protection Policy can be read HERE
---
COVID-19 INFORMATION (Updated 12th May 2023)
Important COVID Update:

We operate as a professional entertainment company compliant with current Covid-19 guidelines including HM Gov 15 Dec 2022 advice regarding Covid-19 infection prevention and control for adult social care effective 22nd Dec 2022.

We undertake Lateral Flow testing several times a week to ensure the safety of carers and our audiences. Robyn is "double-booster jabbed" and Mike is "quadruple-booster jabbed" and all our LF tests are photographed to provide evidence of the current last test if asked.


We will, if specifically requested, wear face masks whilst moving through venues but during Robyn's performance we will not wear masks or face shields which means Robyn is able to interact more closely with her audience whilst still maintaining social distancing where appropriate. We continue to carry a clear screen for the increasingly rare occasions that the venue's Covid protocol still requires it to be deployed.

---